Read All Stories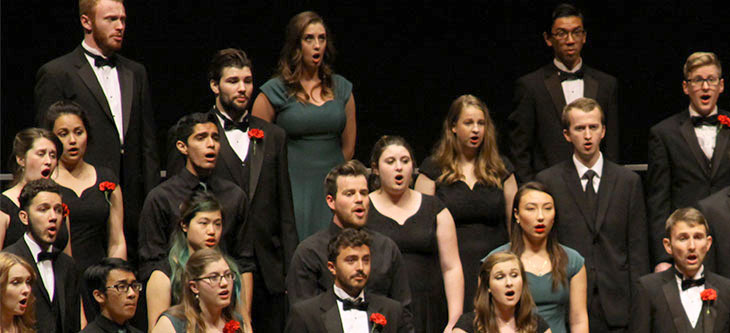 PolyPhonics
A highly select mixed chamber ensemble. On-campus performances, choir festivals, and tours are some of the activities of this highly visible ensemble. While not required, it is encouraged that all members study voice privately.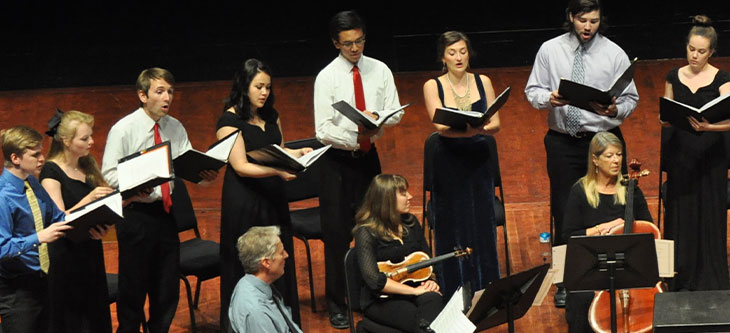 Early Music Ensemble
Specializes in the performance of works from the Renaissance, Baroque, and early Classic periods. Ensemble as well as solo repertoire. Members include instrumentalists as well as vocalists. Vocalists must be enrolled in at least one other vocal ensemble.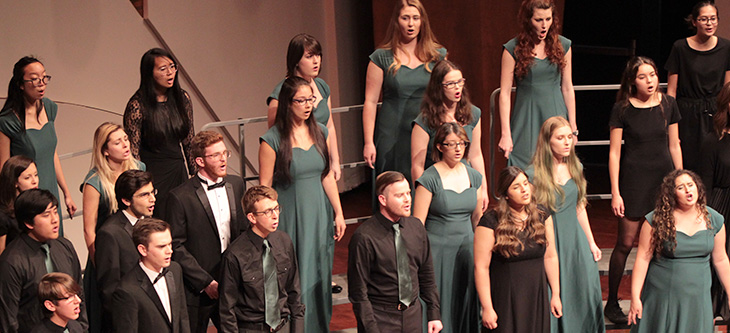 The University Singers
80-voice mixed choir which performs works for women's and men's chorus, as well as works for large mixed chorus. Included in its repertoire are sacred and secular works in many styles including newly composed works, as well as multicultural selections. Barbershop Included!
---