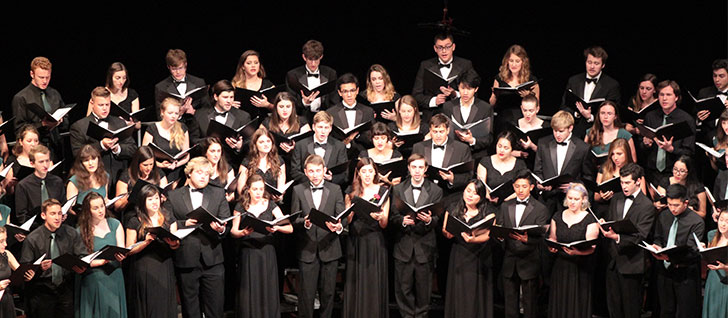 Welcome!
Welcome to the Cal Poly Choirs! Director of Choral Activities Dr. Scott Glysson has written a letter inviting all new students to join the Cal Poly choral program. It contains a personal message as well as detailed information regarding where to find information about all of our performing ensembles. View the letter now!
If you're interested in joining PolyPhonics, The University Singers or the Cal Poly Early Music Ensemble, please fill out the following form. Dr. Glysson will contact you soon and will be able to answer any questions you have about joining!
If you have any problems completing this form, contact Dr. Glysson at 805-756-1548 for assistance.